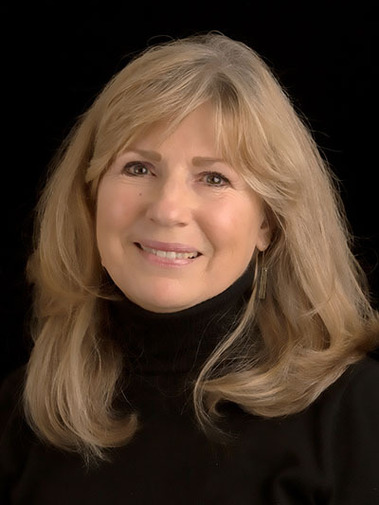 Susanna Euston
Susanna is a long-time, award winning photographer, and artist and graphic designer. Her interpretations of nature embrace "Classical" and Abstract Techniques. Joy and, sometimes, mystery radiate from her images.

For most of her 35+ years in the design and photographic arts, documentary photography was her focus. She took a break from her career beginning 2006, which also provided a chance for in-depth reflection and reimagining of her art.
In a series of events that she now views as in perfect synchronicity, she began to experiment with abstract nature photography. As she and it grew in vision and technique, she realized she had finally found her artistic niche. To create the unique images, she brings her love of nature and places, her sense of aesthetics and design, and old and new technical skills, to create the beautiful, creatively interpreted images of the natural environment.
In 2012 Susanna had her first camera converted to Infrared (720nm) by LifePixel. Her adventure with IR began and continues today with a Canon 7D converted to Full Spectrum by LifePixel.
In addition to Infrared, Susanna's several abstract techniques include Intentional Camera Movement (ICM) and Macro. Each seems to have it's own season in her world: Macro in Winter; Intentional Camera Movement in Spring and Fall; and Infrared throughout the Summer, although all three may find a niche in any season. And, "classical" images are not forgotten! She continues interpreting nature through the lens of photo-realism.
Susanna is a member of Professional Photographers of America (PPA), a leader and co-coordinator of the Carolinas' Nature Photographer's Association-Asheville (CNPA-Asheville)region, for which she also serves as curator of exhibits. She also facilitates the North American Nature Photography Association's (NANPA) regional MeetUp group and is a member of the Asheville Area Arts Council.
Susanna is a photography instructor at the Osher Lifelong Learning Institute at UNCA. She teaches private workshops on composition and various photographic techniques including Intentional Camera Movement, Infrared Photography Abstract Macro, and The Intimate Landscape. She is available to speak and teach in group settings such as camera clubs, or tutor one-on-one or in small groups.
Her work can be seen in shows and exhibits in the Western North Carolina region.
MEMBERSHIPS:
Professional Photographers of America (PPA)
North American Nature Photography Association (NANPA)
Carolina Nature Photographer's Association, Asheville Region
Asheville Area Arts Council
Contact Info
Workshops by Susanna Euston
Appalachian Autumn Composition Intensive, September 10 – 12, 2020

Beyond the Visible: Lessons in Infrared Photography, September 25 – 26, 2020
Autumn in Abstract: Photographing Vivid Colors & Light in Landscape, October 15 – 17, 2020