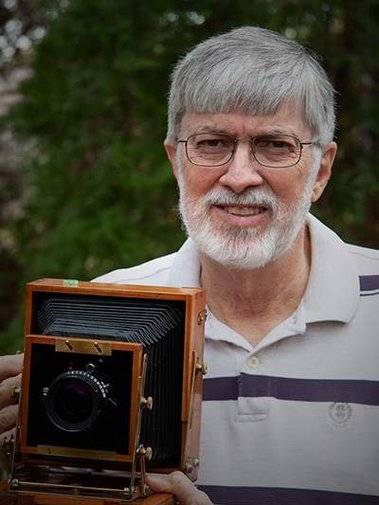 Don Crow
I traveled to Denver, Colorado in 1967 with the Air Force. Upon seeing snow covered Rocky Mountains for the first time, I bought a 35mm camera to share my experiences with family back home in South Carolina. Photography became an escape from the rigors of military life. It wasn't until 1972 when I joined the Spartanburg Photo Club, met and was mentored by Jack Hay, that I learned photography could be a form of art. Jack introduced me to "Fine Art Photography" and the work of Ansel Adams. During this period I became a student of Adams, attempting to emulate his quality of work.
Shooting mostly black and white, I moved from 35mm up to 2 ¼", and finally designed and constructed a 4"x5" view camera. The first outing with my new homemade view camera produced a "print of the year" in the Photographic Society of America, one of the many awards I have won.
Now retired and shooting digital, I have traveled extensively visiting over 25 National Parks, using photography to convey the beauty of the natural world. I enjoy sharing my photography and experiences with others through clubs, shows, and classes.
My darkroom now sits idle. With Photoshop I can accomplish things I could only dream of in the darkroom. The digital image is my negative and Photoshop has become my darkroom.
To me, photography has become a way of experiencing the grandeur of nature, from capturing the beauty in the relationship of a fawn to its mother or a baby egret being fed on the nest, to experiencing the rising sun's rays paint a snowcapped mountain from the top down in an orange glow. For me it's simple, just have a camera and be there!
Associations and memberships:
Carolina Nature Photographers Association
Photographic Society of America
International Club Print Competition
Spartan Photo Guild
Clemson Photo Club
Contact Info

Workshops by Don Crow

None scheduled - stay tuned.